43,883 total views,  7 views today
In the modern SharePoint workplace  – Microsoft Teams is a buzz word. Today we will learn what is Microsoft Teams and what is the difference between Microsoft Teams and SharePoint online.
Microsoft Teams vs SharePoint
Both Microsoft Teams and SharePoint are used for collaboration, however, they are different two products in the Office 365 family – both they have different goals and objectives in the collaboration world. In fact, these two are very small parts of the Office 365 family.
Whatever teams we create in the Microsoft Teams – internally it creates a team site SharePoint online, so the back end of Microsoft Teams is SharePoint.
So as per my analysis comparing SharePoint with Microsoft Teams is invalid –  as both have its own needs, values, and scope to the business.
In a short brief, SharePoint has been used for document management system over a decade, on the other hand, Microsoft Teams being a new, next-generation collaboration system – which is mainly used for channelizing your development teams to bring more collaboration between team members – its recommended to use Microsoft Teams for team communication, one of the major advantages of Microsoft Teams is documentation, whatever your project team member communicates with each other will be documented to the respective channel.
Advantages of Microsoft Teams and SharePoint integration:
As we know that SharePoint has been used for document management systems over a decade and in order to communicate with project team members we used to use other communication software like Skype for business which was not integrated with SharePoint so business was facing a lot of challenges. And with the new integrated collaboration with Microsoft Teams and SharePoint now seamlessly project team member can communicate with each other which increase the team productivity.
For an example, the business users and project team members do not need to directly open the SharePoint site – they can just use the Microsoft Teams and their all stuff like document management works or meetings which will be handled from a single place, i.e. Microsoft Teams but the actual data will be stored in the SharePoint site.
Users easily can access all the files from a single consolidated place.
Through a single consolidated search system – users can easily find their files in which files they have access to.
Thru tab based – users can manage their files.
Easily Microsoft Teams can be integrated with Microsoft flow or Power Automate to trigger any events.
Users do not need to go to SharePoint to create a team site – easily the SharePoint team site can be created from Microsoft Teams.
A real-time example of Microsoft Teams and SharePoint integration:
Microsoft Teams – SharePoint Migration Team: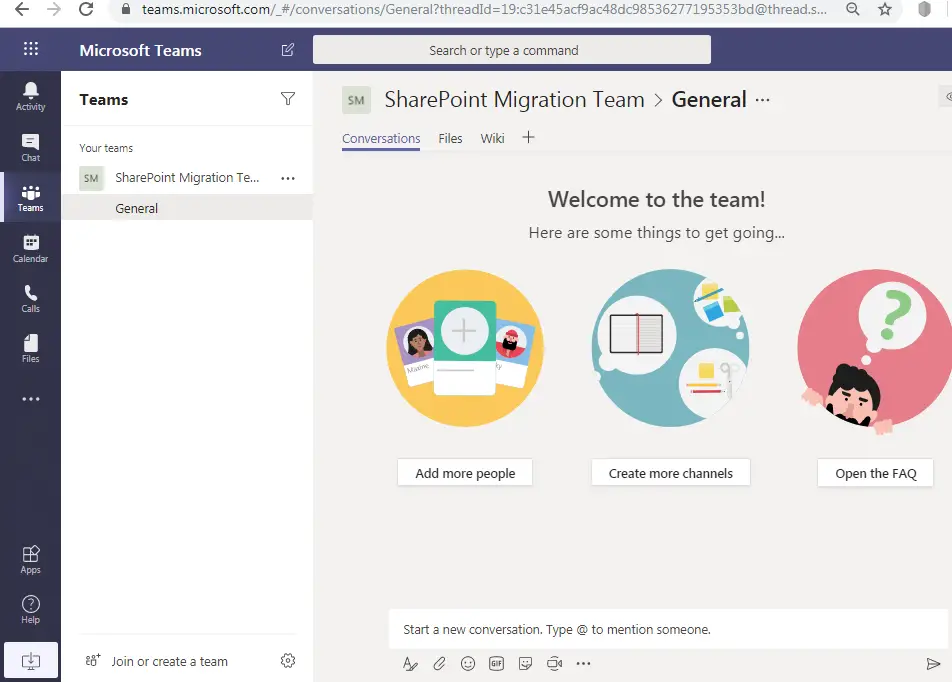 SharePoint Site – SharePoint Migration Team: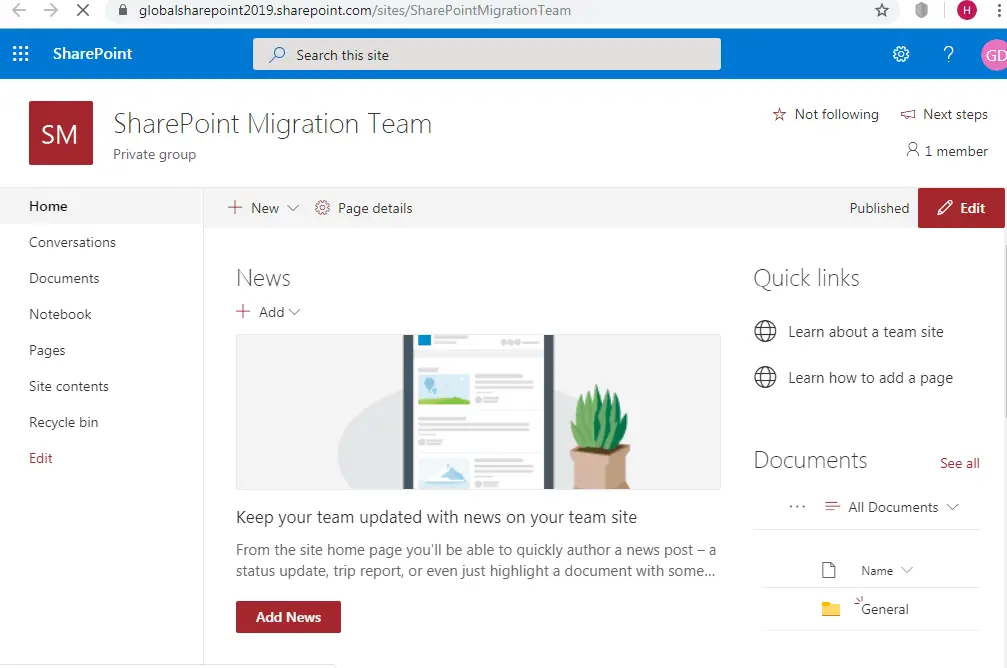 In the above example – we can see that the teams that we have in Microsoft Teams, the same has been created as a SharePoint team site. So both are tightly coupled – SharePoint is the back end of Teams and we can say Microsoft Teams cannot survive without SharePoint.
Summary:
Thus, in this article we have learned the below topics:
What is Microsoft Teams?
What is SharePoint?
Comparison between Microsoft Teams and SharePoint.
How Microsoft Teams integrated with SharePoint.
What are the business needs of Microsoft Teams?
When we create Microsoft teams what happens in SharePoint.
Can Microsoft Teams survive without SharePoint?
See Also