5,176 total views,  12 views today
Recently Microsoft has added the content services navigation section on the left side of the SharePoint Online admin center dashboard. Before getting into this – we should know about the content services in SharePoint – content Services is a core offering for Microsoft in Microsoft 365, Project Cortex, and SharePoint – now with the introduction of content services in SharePoint Admin Center, we can create term store and content type from the SharePoint admin center dashboard. Now, let's get started where we can find the content service in the SharePoint Admin Center.
Log in to the SharePoint admin center – https://globalsharepoint2020-admin.sharepoint.com.
Click on the "Content Services" from the left side panel.
We can see "Term Store" and "Content type gallery"
Term Store in Content services
Click on the "Term store" link.
We can see the below default Taxonomy group:
People
Search Dictionaries
System
In this screen, we can add a new term group.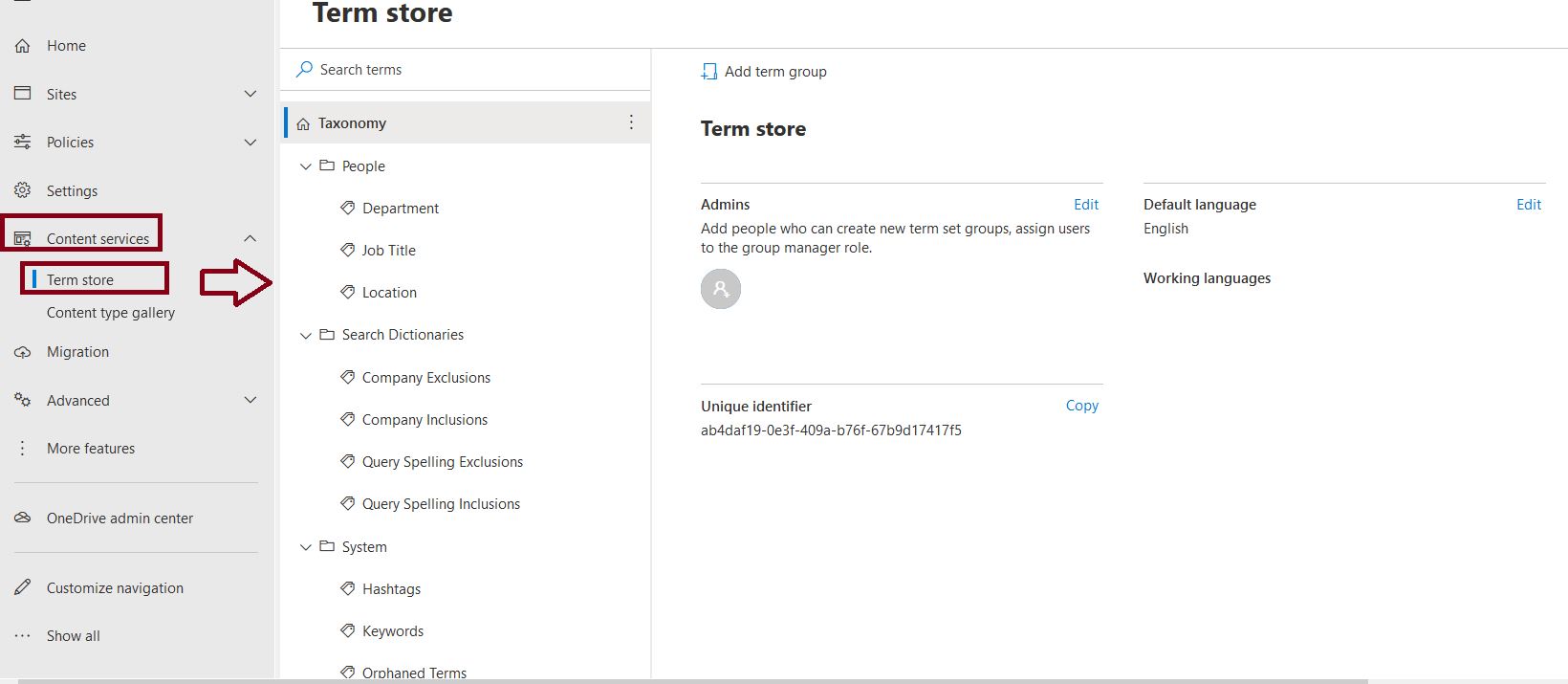 Content-type gallery in Content services
Now, if we click on the "Content type gallery" link we can see the content type gallery dashboard with all predefined out-of-the-box content types.
Here, if we click on the + Create content type link, we will get a screen to create the content type.

Looking for SharePoint/Office 365 job in USA?