93,231 total views,  9 views today
I believe in sharing is caring – so, whenever – I get an opportunity to share my knowledge, I do share and through this, I do learn a lot of things as learning has no end. A little background of this question – we run a Facebook group called "Global SharePointing Folks"  by the way, you are most welcome to join this group. 🙂  – where one of the questions was asked "Is SharePoint replaced by Microsoft Teams Or Is SharePoint dying?" of course, due to the COVID19 lockdown, most of the industries are running their business by allowing their employees to work from home – so the trend of using Microsoft Teams went on very high – this does not mean the SharePoint is being replaced by Microsoft Teams. I will explain it – in this blog.
Now, coming to the main question which I had answered it.
My analysis of –  Is SharePoint replaced by Microsoft Teams?
Microsoft Teams and SharePoint both are a small part of the Office 365 family, both have their own needs, values, and scope to the business. In a short brief, SharePoint is used for document management on the other hand teams is used for channelizing your development teams to bring more collaboration between team members – it is recommended to use Microsoft teams for team communication, one of the major advantages of MS team is documentation, whatever your project team member communicates with each other will be documented to the respective channel.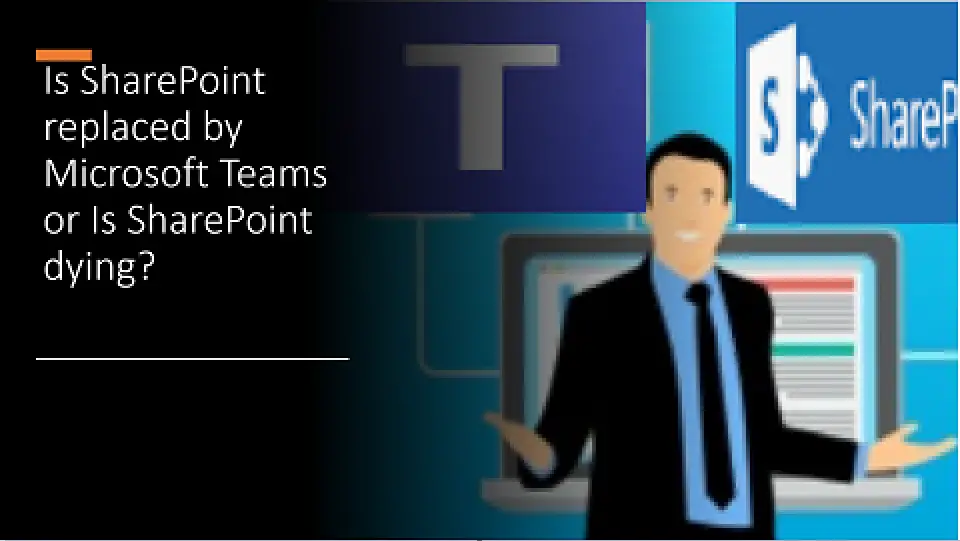 For example, use of Microsoft Teams –  if a team member has left the project or organization you won't be dependent on his/her email box… as explained both has its own scope, so SharePoint is not all replaced by Microsoft Teams.
Is Microsoft SharePoint dying?
And when it comes to your second part of your question is SharePoint dying? The answer is absolutely no –  whether it is the on-premise version or Online, still, the 50 percent of enterprises are maintained by SharePoint across the globe, moreover, in the USA, majority of the health care industries still use the SharePoint and they will continue and many people think on-premise SharePoint will die – this is also not correct, though the current market trends are to move in the cloud, however, still many companies do not prefer to move all content to the cloud due to the security reason, and that is the reason Microsoft is still releasing next version of on-premise SharePoint every three years. So, relax SharePointing folks. 🙂
How do we justify "Microsoft Teams" is a part of the Office 365 family?
The reason why I told "Microsoft Teams" is a part of Office 365 family is – if you log in to the office 365 home site and click on dots from top left corner we can see all office 365 products like SharePoint, Teams, OneDrive, OneNote, etc.  so all these are different types of products from office 365, each product has its own needs and scope.
Now let's focus on Teams, if we select the Teams from here we will be landing to the web version of teams, however, we can install the windows version of teams app as well.
What are the similarities between Microsoft Teams and SharePoint?
The common functionality of Microsoft Teams and SharePoint Teams site – both are a collaborative tool but "Microsoft Teams" has a broader scope of collaboration than SharePoint team site, for example, SharePoint team site is collaboration for an individual site but inside MS teams we can configure multiple SharePoint Teams site or create new teams and establish the collaboration between various teams and departments thru the channel.
As I said we can create a team using the Microsoft Teams tool or can create thru the office 365 group which is nothing but SharePoint team site again, so Microsoft teams are tightly coupled with SharePoint and office 365.
With the collaboration of office 365 or SharePoint online, you are managing your enterprise. One more point I would make here is, when you logged in to your Microsoft Teams whether web or Windows version – we must log in using the office 365 account and after login from the recent tab we can see all recently modified documents from SharePoint online sites these means it is integrated with SharePoint Online.
We can create folders and upload the document to the Microsoft Teams itself but it all depends how is the architecture of your content when we should use Microsoft Teams or SharePoint Team site – it will be difficult to elaborate by just a parameter – both have its own needs and scopes – depends on the business requirement, we need to take the call.
Summary:
In the above blog, I have summarized the comparison between the Microsoft Teams and SharePoint from my actual answer.
SharePoint is replaced by Microsoft Teams – the purpose of both the products are different.
See Also: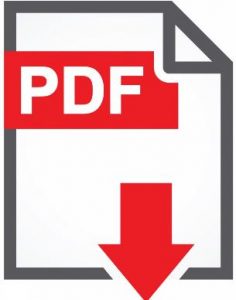 About Post Author